Fausto Symposium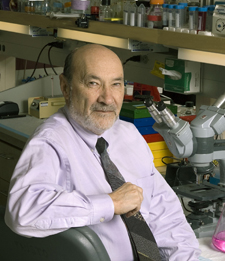 Nelson Fausto Symposium
Thursday, October 27 from 12:30 – 5:30 PM
University of Washington Medical Center
Hogness Auditorium
Please join us in celebrating the scientific legacy and clinical leadership of…
Nelson Fausto, M.D.
Professor & Chair
UW Medicine Pathology
1994-2011
The symposium will feature scientific and personal presentations from many of Dr. Fausto's colleagues and friends, including:
Paul Ramsey, M.D., Dean, UW School of Medicine
Charles Alpers, M.D., UW Medicine Pathology
Irwin Arias, M.D., National Institutes of Health – NICHD
Nobuyoshi Shiojiri, Ph,D., Shizuoka University, Japan
Yock Young Dan, M.D., Ph.D., National University of Singapore
David Shafritz, M.D., Albert Einstein College of Medicine
Arnold Rabson, M.D., Rutgers University
Lopa Mishra, M.D., MD Anderson Center
Jean Campbell, Ph.D., UW Medicine Pathology
Jordi Bruix, M.D., University of Barcelona
Priscilla Markwood, CAE, American Society for Investigative Pathology
Vinay Kumar, M.D., Pritzker Medical School
Robert Pierce, M.D., Merck Research Labs
Polly Olsen, UW Indigenous Wellness Research Institute
Tom Montine, M.D., Ph.D., Alvord Professor and Interim Chair, UW Medicine Pathology
Reception to immediately follow the symposium in the Health Sciences Lobby.
Fausto Symposium program schedule is attached below.
View attached file