News and Events
---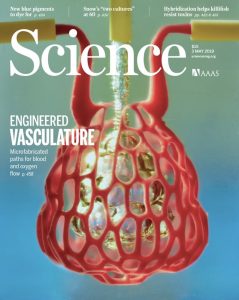 Chelsea Fortin is featured in this weeks Science Magazine (03 May 2019)  as a co-author on Multivascular networks and functional intravascular topologies within biocompatible hydrogels. Read the paper HERE and make sure to check out the video here on the UW Medicine Newsroom. This is very exciting news and we are proud of all the work you are doing!

Chelsea Fortin was awarded a spot as a trainee on the ITHS TL1 Translational Research Training Program. The title of her grant is "Stimulating growth of implantable engineered human liver tissue." Also, in April she presented at the Society For Biomaterials Annual Meeting here in Seattle where her abstract was chosen for oral presentation (picture included).
Congratulations on all your accomplishments!
Congratulations to Chelsea Kasper as her first first-author publication was published in the December issue of Diabetes. Please follow the link HERE to check it out.
Great job on all your hard work, Chelsea!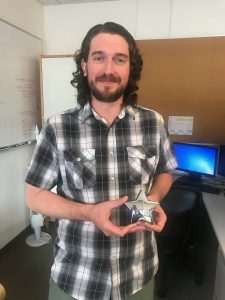 Each year, Undergraduate Research Symposium presenters are given an opportunity to nominate their mentor for the Research Mentor Award. Nominations are considered by a small review committee of faculty and staff. This year there was 192 nominees and Mitchell Lee was among the 6 Research Mentor Award recipients!
Congratulations Mitchell!
https://www.washington.edu/undergradresearch/symposium/mentor-awardees/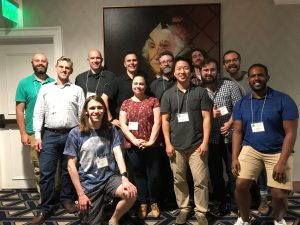 Congratulations to The Kaeberlein Lab on receiving multiple awards! 
The Kaeberlein Lab just returned from the 47th annual meeting of the American Aging Association (AGE) in Philadelphia, PA and received multiple awards:
Travel award winners:
– Jason Pitt (post doctoral, also selected to give a talk at the conference)
– Michael Kiflezghi
– Nicole Tatom (URM travel award, undergraduate mentored by Alessandro Bitto)
– Michell Lee (UW Nathan Shock sponsored travel award)
Data Blitz Award:

Pre-doctoral:
1st: Ben Blue – The Explosive Power of the WormBot: an automated system for C.elegans lifespan analysis
2nd: Michell Lee – Pterocarpus marsupium extract (PME) extends yeast lifespan

Post Doctoral
2nd: Matt Crane
3rd: Alessandro Bitto

Nicole Tatom won a special award for presentation excellence by an undergraduate (she was the only undergraduate even selected to give a talk which is a major accomplishment)
Since 2011, student achievement awards have been offered annually, as a memorial to the mentorship of James Joseph, to the best oral presenters in a trainee session (the "data blitz") based on true peer review.
Congratulation Darrian Bugg on receiving the 2018 ISCRM Fellows Award
The ISCRM Scholars Program, funded by the State of Washington, provides one year of funding for predoctoral and postdoctoral trainees doing research in stem cell and regenerative medicine technologies. Each of the seven scholars selected for the 2018-19 school year, will train under the guidance of one of ISCRM's excellent faculty mentors. This training will simultaneously enrich the trainee research and education and strengthen the future and innovation of stem cell and regenerative medicine and technology development in the state of Washington.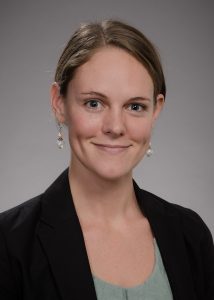 Congratulation Jenny Brown on being awarded a Stroum Graduate Fellowship and selected as a speaker at the American Diabetes Associations next month!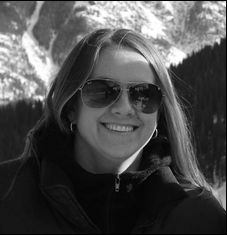 Congratulations to UW Pathology, Molecular Basis of Disease alum Martha Delaney, DVM, PhD.

Martha completed her PhD training under the mentorship of Charles Frevert, DVM, ScD, and she successfully defended her thesis, "Interactions between Inflammasomes and the Stealth Intracellular Pathogen, Coxiella burnettii", in August 2017. Martha will be moving to Chicago and the University of Illinois to start her career as a Clinical Assistant Professor in the Zoological Pathology Program in May, where she plans to continue studying inflammation and innate immunity in lower vertebrates (fish, reptiles, amphibians), and continue her work with naked mole rats

Congratulations Martha!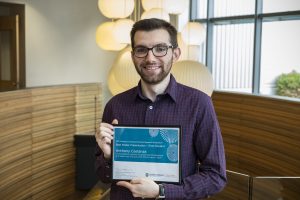 The Office for Teaching, Education and Research (OTER) announced the oral presentation and poster presentation winners of the Graduate and Student Research Symposium, which was held November 1, 2017 in JMB Soundgarden.  From 22 abstracts, these four winners were judged to the best in their respective categories. Their research and presentation skills excelled above the rest, and we are delighted to present these awards to them.
Anthony Castanza presented his poster on "Auts2 Deletion Impairs Hippocampal Development and Selectively Disrupts Hilar Mossy Neuron Fate" and was one of the four poster presentation award winners!
Congratulations Anthony!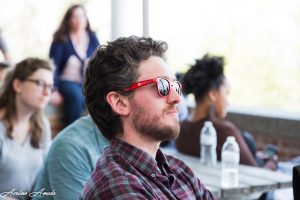 Mitchell Lee is one of the five UW graduate students nominated for the Schmidt Science Fellows program.
The Schmidt Science Fellows program aims to create a new generation of scientific leaders. Fellows enter a special postdoctoral study in a field different from the topic of study for which the applicant will receive his/her doctorate. For instance, a biochemist focused on immunology might pursue research in a laboratory focused on molecular biology. Alternatively, a Fellow with a Ph.D. in oceanography might join a computer science laboratory focused on modeling wave behavior using algorithms.
Fellows receive a stipend of $100,000 for conducting a full-time, 11-month or longer postdoctoral research study in a field-leading laboratory. Fellows are expected to have a substantial impact on their labs and participate in publishable research during the postdoctoral year.
Nominees were selected by an internal UW review committee, which found the selection process incredibly difficult, considering the caliber of graduate work at the UW.
Congratulation Mitchell!
Nik Jorstad created new neurons in the retina of adult mice for the first time and it was published in Nature this summer. On top of that Nik's F31 NRSA grant through the NEI will be paid! Great job!
Title: Stimulation of functional neuronal regeneration from Müller glia in adult mice
Mitchell Lee produced his first manuscript with co-author Michael Kiflezghi in Dr. Kaeberlein's lab in July, Congratulations to both of you!
Title: A system to identify inhibitors of mTOR signaling using high-resolution growth analysis in Saccharomyces cerevisiae,
Chelsea Fortin and her PI, Dr. Kelly Stevens were published in Science Translational Medicine July 19th! She also was awarded the MMTP Grant this summer! Amazing work!
Title: In situ expansion of engineered human liver tissue in a mouse model of chronic liver disease
Chelsea Kasper was awarded an NRSA F31 award titled, "Identification of neural circuit controlling blood glucose."
Great work, Chelsea!
Eric Nealy was awarded the 2017 Howard Hughes Medical Institute Gilliam Fellowship for Advanced Study. This fellowship recognizes your exceptional academic and personal achievements and reflects HHMI's confidence in your great potential to become a leader in academic science. Congratulations Eric!
M3D faculty members Daniel Promislow and Matt Kaeberlein were featured on the AskScience Ask Me Anything Series, answering questions about their involvement in the ongoing Dog Aging Project. Read the full AMA here.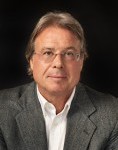 Michael Schwartz, M.D. contributed to a New York Times article regarding the popular television show The Biggest Loser.  Dr. Schwartz's expertise and research on obesity has found national attention once again as Dr. Schwartz is featured in a NYT article titled After 'The Biggest Loser' Their Bodies Fought to Regain Weight".  Read the full article here.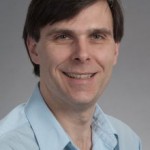 The research contributions of Matthew Kaeberlein, Ph.D. and Daniel Promislow, Ph.D. on identifying genetic and environmental factors that modulate longevity were recently highlighted in a New York Times article.  Join us is congratulating Dr. Kaeberlein and Promislow for forwarding the national discussion on aging and its impact on human disease.  Read the NYT article titled "Dogs Test Drug Aimed at Humans' Biggest Killer: Age" here.
Congratulations to Lawrence A. Loeb, M.D., Ph.D. for being elected as a fellow of the American Academy of Arts and Sciences.  Dr. Lawrence Loeb is a professor of biochemistry and pathology and principal investigator at the Loeb Lab. His research focuses on the role of mutations in the initiation and progression of human cancers.  The goal of his lab is to understand the relationships between DNA damage, mutations and cancer.  In addition, Dr. Loeb has held a long standing interest in graduate training and served as Director of the Medical Science Training Program (M.D./Ph.D.) program for many years (1986-2011).  This honor is yet another accolade in Dr. Loeb's accomplished, professional career.
Read the official announcement on UW Today.
Congratulations to Natalie Miller, UW MSTP, Pathology and the Nghiem laboratory on their successful phase II treatment of Merkel Cell carcinoma patients with immunotherapy.  Natalie Miller is a fourth year Molecular Basis of Disease (MBD) Ph.D. student in the Nghiem laboratory,
Read all about their work in The New England Journal of Medicine.   The original article, A PD-1 Blockade with Pembrolizumab in Advanced Merkel-Cell Carcinoma, can be accessed through the provided link.
Read the original, published article in The New England Journal of Medicine here. 
The M3D Spring Quarter 2016 Rotation Talks have been confirmed for Thursday June 9, 2016 starting at 2:00 PM in Room H-562 in the Center for Precision Diagnostics located in the UW Health Sciences Building.  Faculty mentors and relevant lab members are invited and encouraged to attend.
The deadline to apply to the M3D PhD Program was on December 15, 2015.  Please visit the Graduate School website to apply or contact Sullivan Alfred-Sanford at alfres@uw.edu if you have any questions.
The Graduate School recently launched a New Graduate Student Resource website with excellent funding, writing, mentoring, and career information.