News and Events
---
Nik Jorstad created new neurons in the retina of adult mice for the first time and it was published in Nature this summer. On top of that Nik's F31 NRSA grant through the NEI will be paid! Great job!
Title: Stimulation of functional neuronal regeneration from Müller glia in adult mice
http://www.nature.com/nature/journal/vaop/ncurrent/full/nature23283.html
Mitchell Lee produced his first manuscript with co-author Michael Kiflezghi in Dr. Kaeberlein's lab in July, Congratulations to both of you!
Title: A system to identify inhibitors of mTOR signaling using high-resolution growth analysis in Saccharomyces cerevisiae,
https://link.springer.com/article/10.1007%2Fs11357-017-9988-4
Chelsea Fortin and her PI, Dr. Kelly Stevens were published in Science Translational Medicine July 19th! She also was awarded the MMTP Grant this summer! Amazing work!
Title: In situ expansion of engineered human liver tissue in a mouse model of chronic liver disease
http://stm.sciencemag.org/content/scitransmed/9/399/eaah5505.full.pdf?ijkey=dt7dlMGPC7hg.&keytype=ref&siteid=scitransmed
Chelsea Kasper was awarded an NRSA F31 award titled, "Identification of neural circuit controlling blood glucose."
Great work, Chelsea!
Eric Nealy was awarded the 2017 Howard Hughes Medical Institute Gilliam Fellowship for Advanced Study. This fellowship recognizes your exceptional academic and personal achievements and reflects HHMI's confidence in your great potential to become a leader in academic science. Congratulations Eric!
M3D faculty members Daniel Promislow and Matt Kaeberlein were featured on the AskScience Ask Me Anything Series, answering questions about their involvement in the ongoing Dog Aging Project. Read the full AMA here.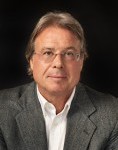 Michael Schwartz, M.D. contributed to a New York Times article regarding the popular television show The Biggest Loser.  Dr. Schwartz's expertise and research on obesity has found national attention once again as Dr. Schwartz is featured in a NYT article titled After 'The Biggest Loser' Their Bodies Fought to Regain Weight".  Read the full article here.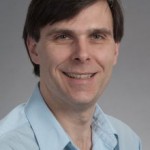 The research contributions of Matthew Kaeberlein, Ph.D. and Daniel Promislow, Ph.D. on identifying genetic and environmental factors that modulate longevity were recently highlighted in a New York Times article.  Join us is congratulating Dr. Kaeberlein and Promislow for forwarding the national discussion on aging and its impact on human disease.  Read the NYT article titled "Dogs Test Drug Aimed at Humans' Biggest Killer: Age" here.
Congratulations to Lawrence A. Loeb, M.D., Ph.D. for being elected as a fellow of the American Academy of Arts and Sciences.  Dr. Lawrence Loeb is a professor of biochemistry and pathology and principal investigator at the Loeb Lab. His research focuses on the role of mutations in the initiation and progression of human cancers.  The goal of his lab is to understand the relationships between DNA damage, mutations and cancer.  In addition, Dr. Loeb has held a long standing interest in graduate training and served as Director of the Medical Science Training Program (M.D./Ph.D.) program for many years (1986-2011).  This honor is yet another accolade in Dr. Loeb's accomplished, professional career.
Read the official announcement on UW Today.
Congratulations to Natalie Miller, UW MSTP, Pathology and the Nghiem laboratory on their successful phase II treatment of Merkel Cell carcinoma patients with immunotherapy.  Natalie Miller is a fourth year Molecular Basis of Disease (MBD) Ph.D. student in the Nghiem laboratory,
Read all about their work in The New England Journal of Medicine.   The original article, A PD-1 Blockade with Pembrolizumab in Advanced Merkel-Cell Carcinoma, can be accessed through the provided link.
Read the original, published article in The New England Journal of Medicine here. 
The M3D Spring Quarter 2016 Rotation Talks have been confirmed for Thursday June 9, 2016 starting at 2:00 PM in Room H-562 in the Center for Precision Diagnostics located in the UW Health Sciences Building.  Faculty mentors and relevant lab members are invited and encouraged to attend.
The deadline to apply to the M3D PhD Program was on December 15, 2015.  Please visit the Graduate School website to apply or contact Sullivan Alfred-Sanford at alfres@uw.edu if you have any questions.
The Graduate School recently launched a New Graduate Student Resource website with excellent funding, writing, mentoring, and career information.