William M. Mahoney, Jr., PhD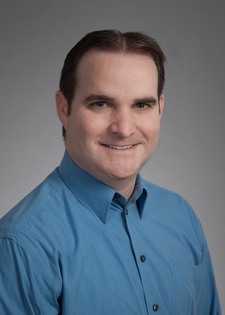 E-MAIL:
wmahoney at uw.edu
MAIL/BOX #:
358050
OFFICE LOCATION:
UW, South Lake Union
Brotman 435
LAB LOCATION:
UW, South Lake Union
Brotman 432
Clinical/Research Background
Dr. Mahoney is a researcher in the Center of Cardiovascular Biology and Regenerative Medicine at the UW South Lake Union campus. Research in the Mahoney laboratory is centered on understanding the basic mechanism controlling cell differentiation. Areas of focus include: (1) the characterization of specific molecular signatures defining different vascular beds; (2) determination of the mechanism by which Regulator of G-protein Signaling (RGS) proteins mediate smooth muscle cell physiology during development and in response to disease; and (3) the signaling events controlling vasculogenesis, and ultimately arteriogenesis, of stem-cell grafts implanted into injured myocardium.
Academic/Medical Appointments
2008-2014 Assistant Professor, Department of Pathology, University of Washington
2008-Present Member, Center for Cardiovascular Biology
Member, Cardiovascular Pathology Training Grant
Member, Institute for Stem Cell and Regenerative Medicine
2014-Present Associate Professor, Department of Pathology, University of Washington
Education and Training
1995-1999 Trinity College, Hartford, CT
BS, Biochemistry
1999-2004 University of Maryland, Baltimore, MD
PhD, Biochemistry and Molecular Biology
Fellow, Interdisciplinary Training Program in Muscle Biology (2002-2004)
2004-2008 University of Washington, Seattle, WA
Postdoctoral Fellow, Cardiovascular Pathology Training Program (2004-2006)
Senior Fellow, Department of Pathology (NIH K99 recipient; 2006-2008)
Publication and Grant Information