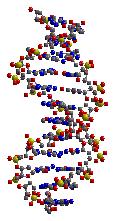 International Registry of Werner Syndrome
L iterature
Oshima J, Martin GM, Hisama FM. Werner Syndrome. In Adam MP, Ardinger HH, Pagon RA, Wallace SE, Bean LJH, Stephens K, Amemiya A (eds.) GeneReviews. [Internet]. pp. NBK1514. 2016. University of Washington, Seattle, WA. Available from https://www.ncbi.nlm.nih.gov/books/NBK1514/. Clinical review of Japanese Werner Syndrome cases.
Yu CE, Oshima J, Fu YW, Hisama F, Wijsman EM, Alisch R, Matthews S, Nakura J, Miki T, Ouais S, Martin GM, Mulligan J, Schellenberg GD. Positional cloning of the Werner's syndrome gene. Science 272:258-262 (1996). Identification of a gene responsible for Werner Syndrome.
Yokote K, Chanprasert S, Lee L, Eirich K, Takemoto M, Watanabe A, Koizumi N, Lessel D, Mori T, Hisama FM, Ladd PD, Angle B, Baris H, Cefle K, Palanduz S, Ozturk S, Chateau A, Deguchi K, Easwar TK, Federico A, Fox A, Grebe TA, Hay B, Nampoothiri S, Seiter K, Streeten E, Piña-Aguilar RE, Poke G, Poot M, Posmyk R, Martin GM, Kubisch C, Schindler D, Oshima J. WRN Mutation Update: Mutation Spectrum, Patient Registries, and Translational Prospects. Hum Mutat. 2017 38(1):7-15. WRN mutation update.
Oshima J, Sidorova JM, Monnat RJ, Jr. Werner syndrome: Clinical features, pathogenesis and potential therapeutic interventions. Ageing Res Rev. 2017;33:105-14. Review of the pathogenesis of Werner Syndrome.
Hisama FM, Oshima J, Martin GM. How research on human progeroid and antigeroid syndromes can contribute to the Longevity Dividend Initiative. Cold Spring Harb Perspect Med. 2016;6(4):a025882. Review of progeroid syndromes.